DECORATIVE FEATURES AND QUALIFIED FABRIC
Besides the ergonomic design, we also concerned a lot on the decorative purposes. The distinguishing wedge bolster shape shall bring you a completely new look to your bed and the button held areas add more beautiful and soft views to the plain triangle look. Both pillow cover and pillow insert are made with high quality fabrics and are extremely durable for long term use. For cleaning purpose, you can firstly open the zipper and then unfasten the buttons from the button holes on the pillow cover for machine washing.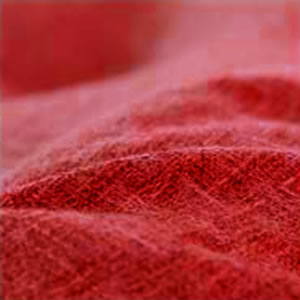 Comfortable to touch, smooth and soft, simple and stylish at home, luxurious atmosphere.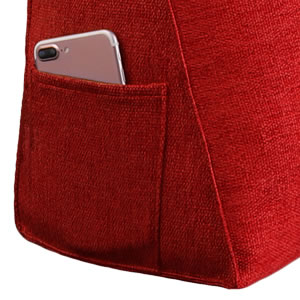 Convenient side pocket: when you lean on, you can put your mobile phone, remote control and whatnot in the pockets on one or two sides of the pillow, which is very convenient.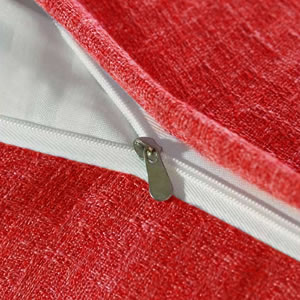 Removable pillow cover: high-quality metal zipper, strong and durable, removable pillow cover, easy to change and wash.
MULTI-PURPOSE OF USES
Support our back, lumbar & shoulders and relax with this extra long over-sized fiber filled bed rest bolster wedge pillow when sitting up in bed or on the floor for reading book, watching TV, surfing laptop, playing video games, breastfeeding and resting after surgery. Prop up neck and head with comfort when lying back down in a reclined position. Elevate legs or other parts of body and provide proper upright position. Function as a removable headboard against wall or make up an upholstered headboard. Transition daybed to sofa. Alleviate discomfort associated with acid re-flux, GERD, heartburn as well as back pains. Can be used by many persons at the same time. Video game players can find more leisure with it by reducing back tiring. Much softer and more comfortable than memory foam wedge but still sturdy. Special holiday gift pillow for teens, adults and for many occasions.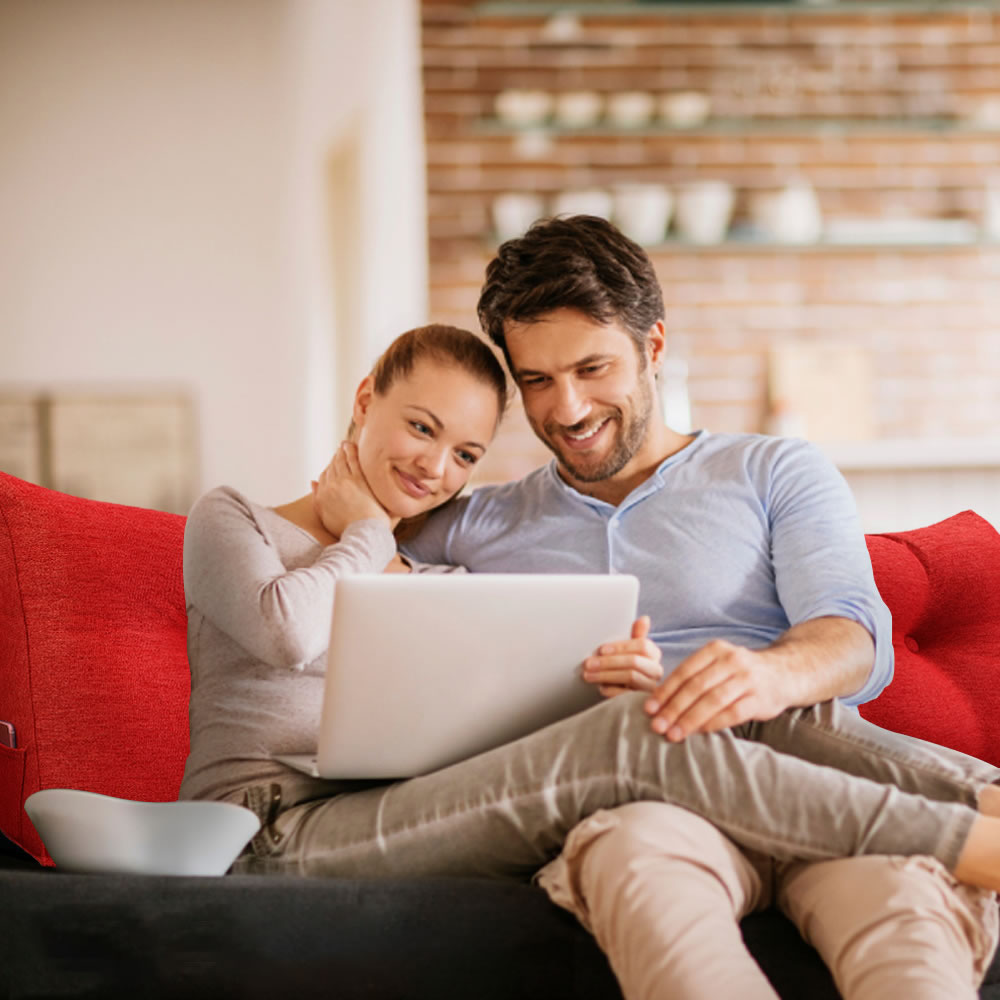 Office workers, drivers, etc., because of sedentary neck and frequent back pain, have this support pillow, which can keep you in a semi-upright posture when reading on the bed or sofa, surfing or watching TV, perfect support for Have a relaxing time and help you correct your posture four.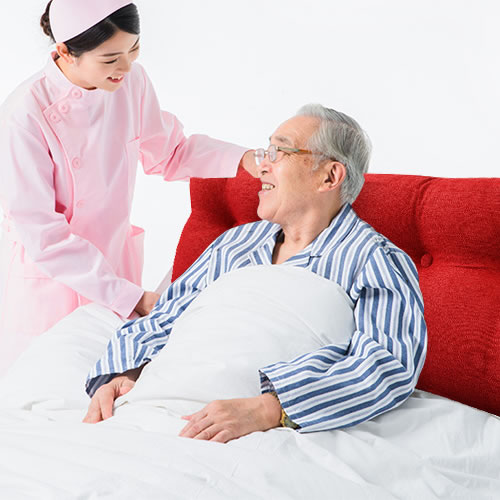 When children are playing video games on the bed or sofa, do adults always worry their poor sitting posture will affect the healthy development of their bones? And this pillow can provide scientific support to eliminate your troubles.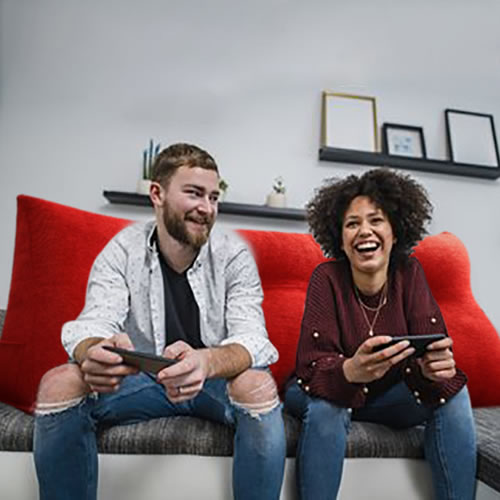 This triangular wedge pillow is a very good positioning pillow for those people or patients who have knee pain, back pain, varicose veins, puffiness ... or recover from surgery. This pillow is high enough to support your head and allow you to sit upright. It's stiff enough to support your weight without collapsing, but it's still comfortable. It helps you maintain your ideal posture, which is very convenient and practical.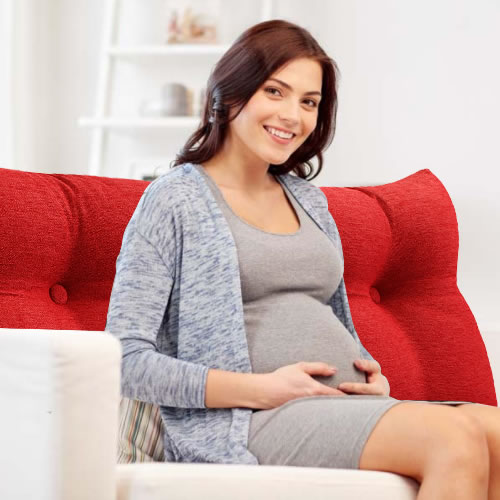 During pregnancy, the waist needs strong protection to prevent sedentary fatigue, which is a very good gift. During breastfeeding, Our backrest pillow can also help you feed your baby, relieve waist pressure, reduce arm weight, correct sitting posture, and feed comfortably.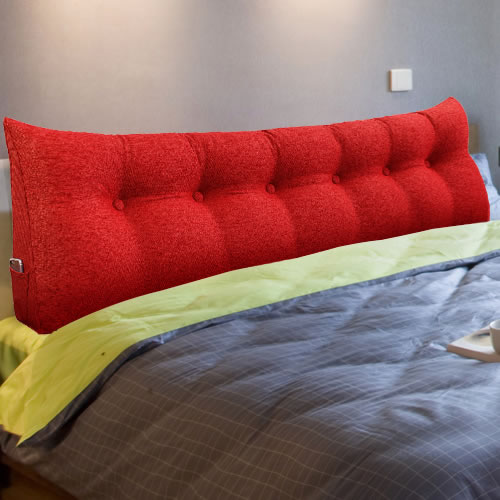 Soft bed backrest support
Placed the headboard pillow on the bed in the bedroom, the new style and warm feeling will make your bedroom look new and bring a new visual and tactile experience. The wedge pillow is sturdy enough to provide strong back support, and soft enough to snug. If you are looking for a back pillow that can be easily used on a bed with or with no headboard, couch, sofa or floor, it would be a great choice. It is not only a decorative pillow but also a powerful wedge-shaped removable headboard buffering support for our bed backrest. Enjoy your leisure time reading and entertaining!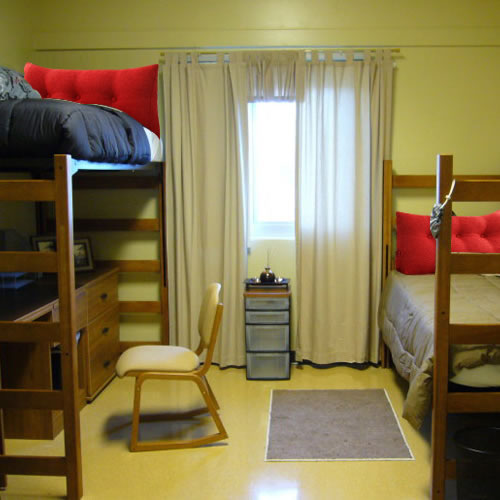 Student dormitory support cushion
It's amazing to put this back cushion on the student's dormitory bed! Children can sit up in bed and do some reading, paper & computer working & studying. This headboard pillow can provide support and comfort. Conventional sleeping pillows, backrests or reading pillows with arms cannot do this. The wedge pillow cushion gives an amazing back support while still remaining comfortable and comfortable, and it can be enough stable as the headboard of the dormitory bed. This also applies to daybeds, platform beds, bunk beds, etc. It is really an ideal gift for the back to school season!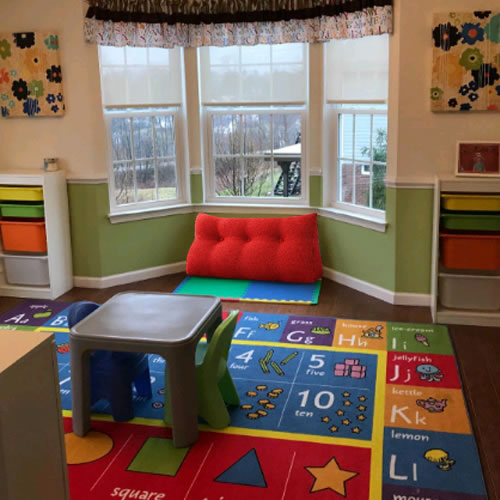 Refurbishing or making a personalized sofa
When your sofa back relax cushion is too old to be used or repaired, or you want to make a personalized sofa with an obsolete bed, our backrest pillow will be a perfect choice. You don't have to spend a lot of money to buy new furniture but simply put the wedge pillow to be decorative and practical upholstery headboard. Meanwhile, placing this pillow on the sofa bed, it can also perfectly implement the back function of the sofa, offer good support & bring comfort. What's more convenient, the pillow cover is detachable, removable and machine washable.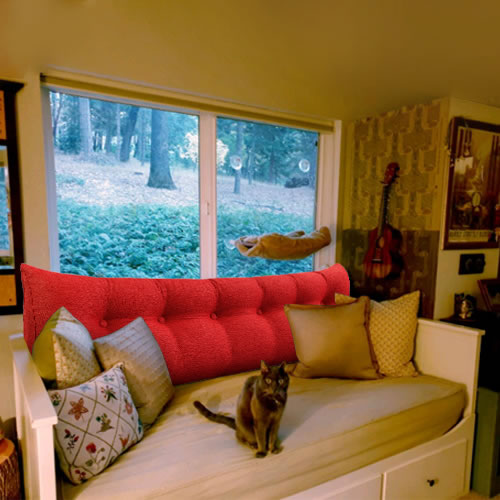 Children, kids, toddler or infant's room safety cushion
Putting this soft and comfortable triangle headboard cushions pillow in a children's bed or kindergarten playroom not only adds new colors, but also provides multiple guarantees for children's safety. Place it on the crib guardrail or next to the wall to prevent bumps. Qualified and comfortable!
SUITABLE FOR VARIOUS BED TYPES
The wedge can be used for standard bed, daybed, platform bed, wood or steal framed headboard bed, bunk bed, dorm bed, murphy bed, etc. It can also be used as a soft headboard against the wall on the floor where you want to sit up and have a reclined lounging posture.
SIZE OPTIONS
Our wedge pillow has many different sizes which can fit all standard twin bed, full bed, queen bed, CA king bed and king bed. You may see how the length, width and depth of each pillow are measured below.
COLOR OPTIONS
There are many colors that can be selected to adjust your environment needs. You can also purchase extra different color pillow covers along your pillow purchase for replacing purpose.